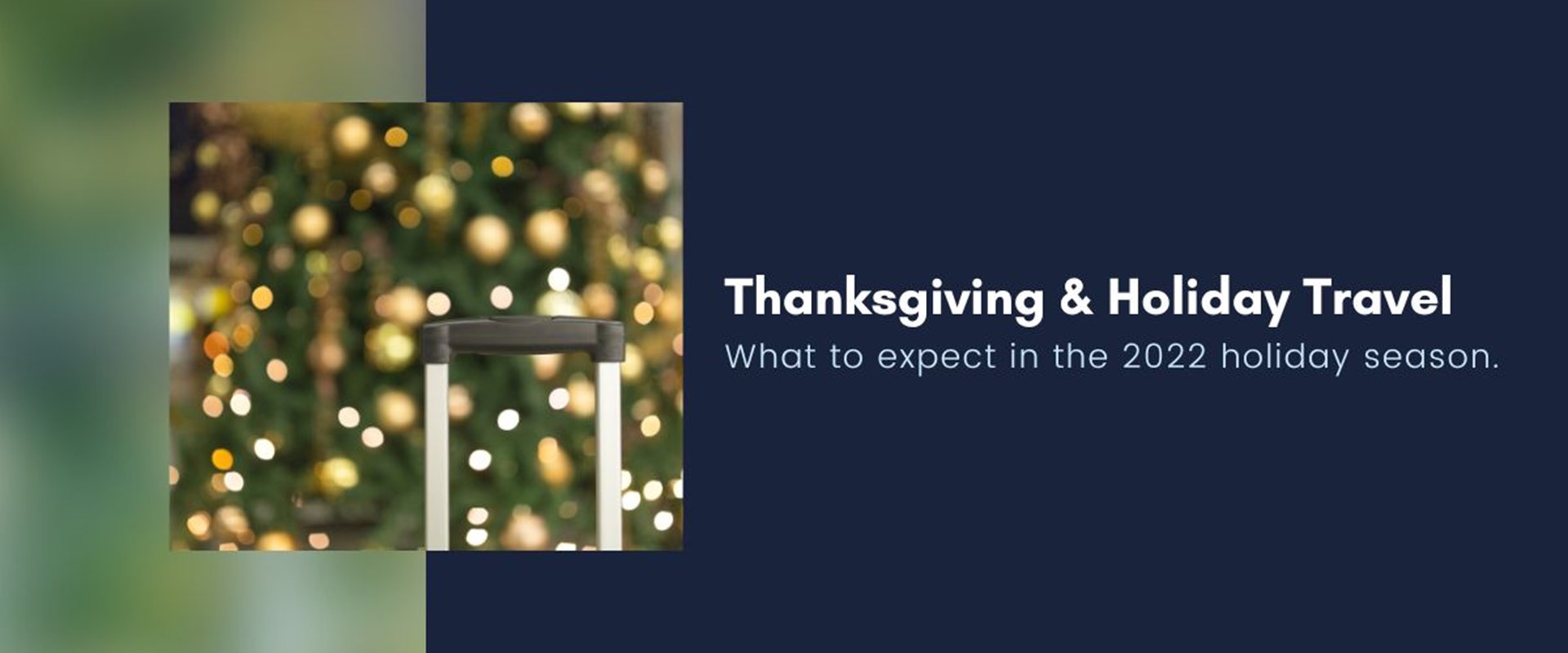 Autumn is a season that, without a doubt, is a favorite for many people. It is synonymous with leaf-peeping, pumpkin spice, cozy scarves, apple picking, and in the United States, Thanksgiving, and (American) football. It also means that the holiday travel season is upon us, and more people than ever are planning trips to celebrate the holidays with their loved ones. 
As said by Travel+Leisure, the surge of travel interest can be explained by travelers being ready to reschedule trips planned during the height of the pandemic, the popularity of the digital nomad lifestyle, and of course, "revenge travel." After three long years of travel lockdowns, bans and restrictions, it appears that travelers are ready to fly, cruise, and road trip their way to visit family and friends or to simply get away. According to new data from PricewaterhouseCoopers, nearly 47% of Americans will travel this holiday season. Domestic destinations are the most popular, but international getaways like Europe, South America, and the Caribbean are also in high demand.  
Partnered with all this travel demand are high prices for gas, airfare, hotels, and, well, pretty much everything. The latest forecast issued by the travel app Hopper, predicts record-high prices for almost all modes of travel, meaning you'll pay significantly more than you did during the last pre-pandemic holiday travel season. Experts are expecting this Sunday, November 20th, to be one of the most expensive times to fly this holiday season, and the Wednesday before Thanksgiving, November 23 this year, to be the busiest, in airports and on the road.
Patience & Preparedness for the Win
While there is no doubt that traveling these days is a big investment in your money and your time, it is one that can be well worth it, to be able to visit loved ones or even just explore the world outside of your home. Being patient and prepared are the keys to a successful trip regardless of when, where, why, or how you are traveling this holiday season. If you are flying, getting to the airport extra early is an absolute must to get through the longer-than-ever security lines. And if you are driving, keep an eye on those traffic conditions and pack lots of road trip games, movies, and chargers to keep devices charged and little ones (and not so little ones!) entertained. 
Additionally, you should consider adding trip insurance to your travel plans to help protect the investment you put into your long-awaited trip and take the financial sting out of any unforeseen travel delays, interruptions, or cancellations that happen. Trip Cancellation plans offer the most comprehensive coverage, with everything from delays, cancellations, and interruptions to travel medical insurance for unforeseen illnesses or accidents. If you purchase early enough – within 14 days of booking your travel – you can add Cancel for Any Reason (CFAR) to many plans, providing further protection against loss. Of course, plan coverages vary, so you should definitely do your research and select the right plan for you.  
Wherever your travels take you this holiday season, we wish you and your loved ones safe travels and happy holidays. 
---
Get a quick travel insurance quote for your upcoming trip