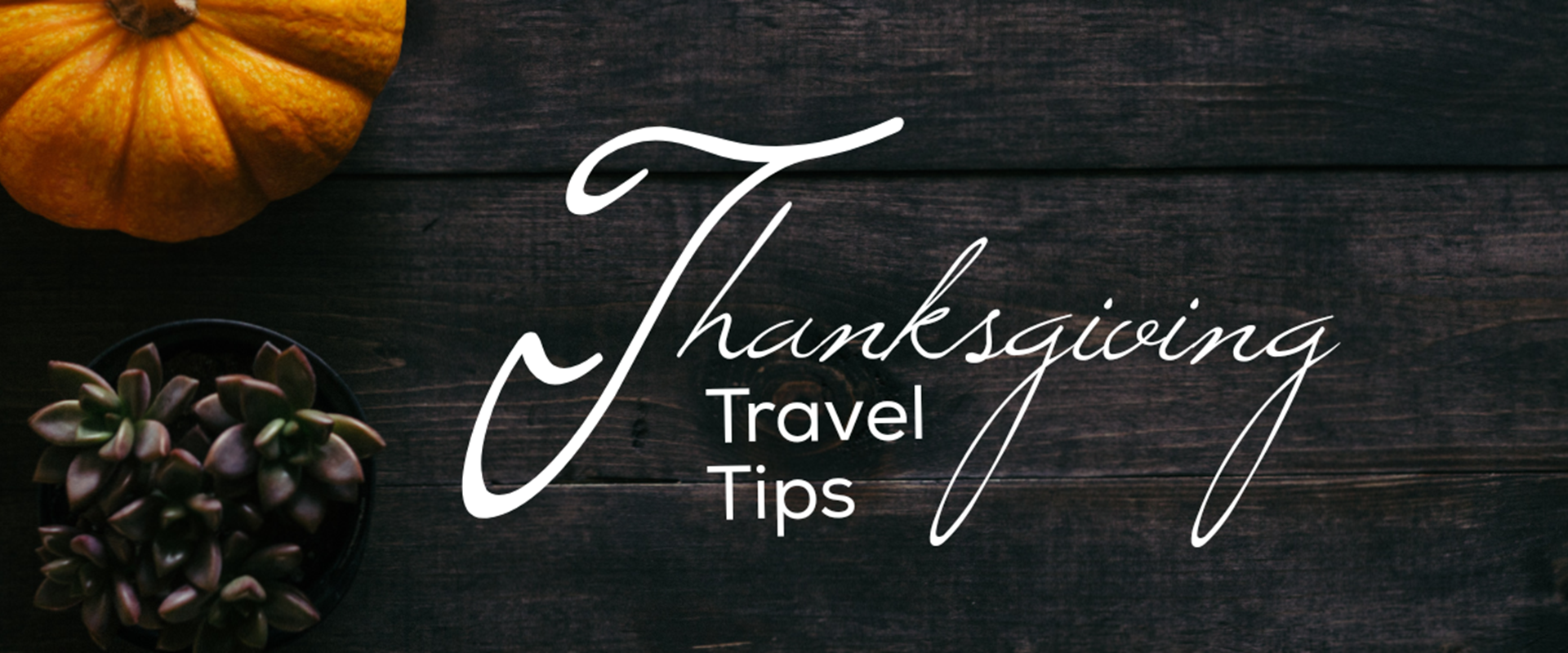 Here Are A Few Tips To Help You Travel Safely During Thanksgiving
With Thanksgiving quickly approaching, many people across the country will be traveling to visit their friends and families; it will just be different than years passed.  A recent Fox News article reported some fascinating trends for travel this Thanksgiving.  Half of Americans polled – 56% – intend to leave home for the holiday amid the ongoing outbreak of COVID-19.  Of those, 75% said they plan to drive to their destination.  In another tweak to tradition, 22% said they'll stay in a hotel or vacation rental to socially distance themselves from loved ones.  According to the data, Thanksgiving Day (Nov. 26) is expected to be the busiest departure day, as 26% of travelers venture out. The busiest return date is predicted to be Nov. 27 (aka Black Friday), as 31% of travelers head back home.
To prepare for traveling this Thanksgiving holiday, here is an excellent article from ABC 7 in San Francisco that highlights seven tips to help you travel this Thanksgiving holiday season safely.  Here are their tips with some additional information from Trawick International:
Tip 1:  Get a COVID-19 test
To provide you with peace of mind and put your family at ease.  You should consider getting a COVID-19 test before traveling anywhere this Thanksgiving.  You can visit your state or local health department's website to look for the latest local information on where COVID-19 testing is being offered.
Tip 2: Travel with safety gear
Before you embark on your travels, you should put together a small travel medical kit with gloves, hand sanitizer, and masks.  Your kit should have also include bandages, first-aid ointment, hydrocortisone, and pain relievers.
Tip 3: If driving, make a plan
If you are driving, make sure that you plan to stop in advance to prepare yourself and your family to be exposed to different surroundings.  For example, make sure you know what restaurant you will stop out and where you will be going to the bathroom.
Tip 4: If flying, make sure to know about all the requirements you will need to travel
Be prepared to encounter some crowds at airports. You might want to consider printing your baggage tag, if that option is available, to keep your experience as contact-free as possible. Remember, you will likely not have meals on your flight. Most airlines will require you to keep masks on at all times.
Tip 5: Know the rules
Each state, county, and municipalities have different rules for dealing with the pandemic.  Make sure that you know what to expect.  For example, the regulations in Florida are very different than the rules in New York.
Tip 6: Take advantage of the upside of travel
This year will different and sometimes that is a good thing.  Take advantage of the opportunity to visit a destination you would have stayed away from because of holiday crowds.  Just make sure to protect yourself and your family.
Tip 7: Have a good attitude
Thank your taxi driver, the airport workers, the flight attendant, the waiters, and everyone you encounter on your travels.  Just having the right attitude could go a long way and help make a difficult situation better.
One last thing before you start your holiday travels, make sure you reach out to Trawick International to obtain a customized travel insurance plan that meets your needs!