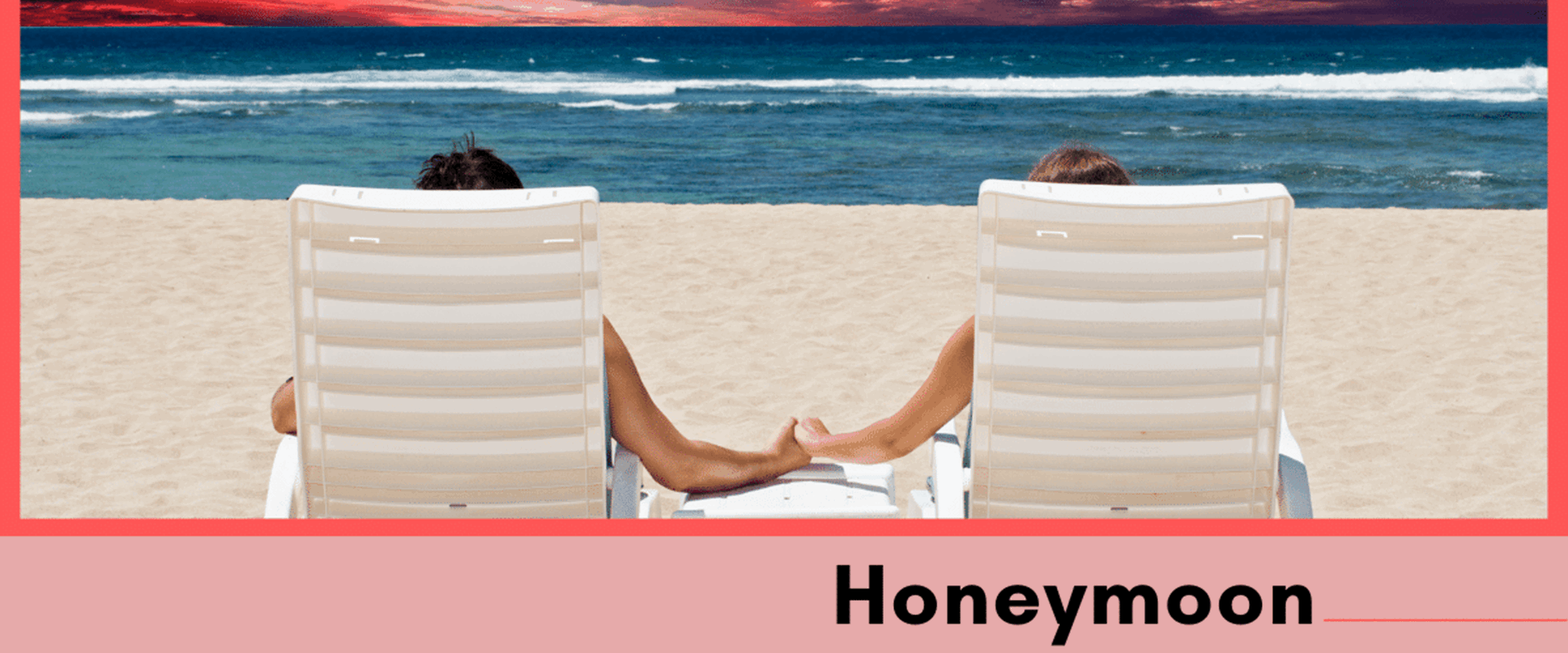 Be Sure To Insure Your Honeymoon 
Travel insurance will protect your investment and provide coverage while traveling 
The wedding venue has been reserved, DJ has been booked, flowers have been chosen, dress has been picked and the guest list has been sent out.  Now you can focus on something that you truly deserve and want to put your best efforts into.  It's time to pick and book the honeymoon.  Your honeymoon is the vacation that you and your significant other will remember for the rest of your lives.  Some choose a quiet relaxing break in the Caribbean, while others try an adventurous trip and visit the Galapagos Islands.  Heck, some people go to Europe and check out all of the historic sites.  No matter what type of honeymoon you choose and where you will visit.  You must protect your investment and purchase travel insurance.
Why you need travel insurance
As reported by Brides.com, the average honeymoon costs $4,500.  The costs of honeymoons all over the world vary.  For example, Honeymoons in the Caribbean and Mexico cost between $5,000 to $7,500. Couples spend anywhere from $6,000 to $25,000 for trips to Europe, Asia, the South Pacific, etc. 
Now let's put that in perspective of the average cost of a vacation for two costs.  The average cost for two travelers to take a vacation cost $2,300, as indicated by Credit Donkey.  So, the average honeymoon costs twice as much as an average vacation and sometimes much more depending on location.
The most important benefit of travel insurance is to protect your investment in your trip.  Travel insurance could reimburse you if something unforeseen were to occur like travel delay, sickness, injury, and death of a family member.
Another reason why you should purchase travel insurance is that it can be a requirement to enter your destination.  If you don't comply with your destination's travel regulations, you will not be able to enter the country and will be stuck in customs waiting for a flight home. So, before you make your travel arrangements review the COVID Controls website.  
This tool will tell you everything you need to know about how COVID-19 is affecting travel.  This site has indicated that the following countries require travel insurance before entering them:  Anguilla, Antarctica, Aruba, Bahamas, Brazil, Cambodia, Costa Rica, Ecuador, Egypt, French Polynesia, Iran, Jamaica, Japan, Lebanon. St. Maarten, Tahiti, Thailand, Turkey, Turks and Caicos, and the United Arab Emirates.
Make sure you get enhanced travel insurance benefits
Travel insurance protection varies between plans.  We at Trawick International highly recommend that anyone booking a honeymoon should purchase a trip cancellation policy with the additional "Cancel for Any Reason Benefit" (CFAR).  This benefit allows travelers to cancel their trip two days before they are scheduled to depart and provides reimbursement for up to 75% of prepaid expenses.  In this world with so much uncertainty, a policy like this provides enormous dividends.  We live in a COVID-19 world and anything can happen, so make sure you take the extra protection and purchase a trip cancellation policy that provides CFAR benefit.
---
Founded in 1998, Trawick International is a full-service travel insurance provider specializing in protecting travelers of all types worldwide. We offer various travel insurance plans designed specifically by types of coverage, including comprehensive travel protection insurance, international travel medical insurance, visitor's insurance, and international student insurance. Our company's mission is to deliver superior travel and medical insurance products that offer the best 24/7 emergency assistance services available. Contact us at 888-301-9289 or info@trawickinternational.com.