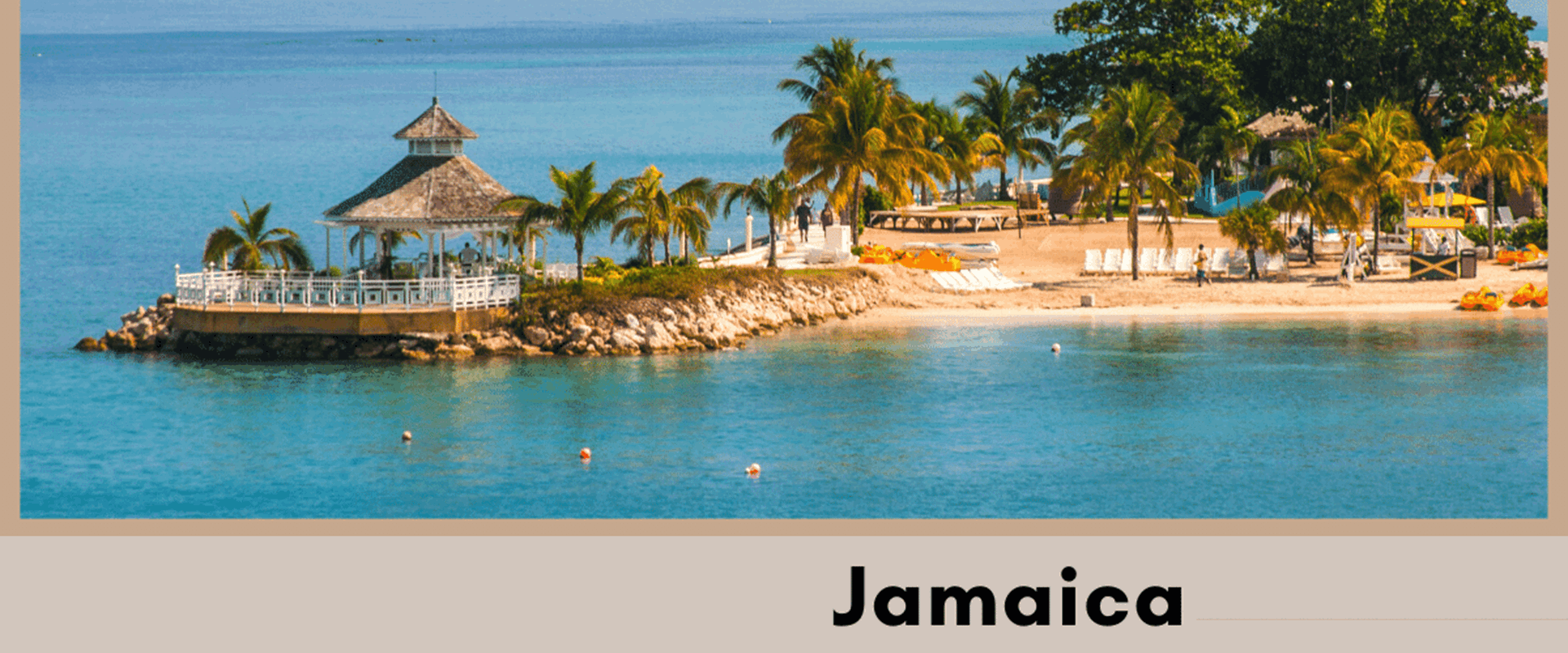 Traveling To Jamaica This Spring Break? 
Make Sure You Know About The New Travel Regulations 
Known for its beautiful beaches, golf courses, water activities, and energetic nightlife Jamaica is a spring breaker's paradise. Spring break is not just for college students. Many families will be traveling to Jamaica to enjoy all that it has to offer this spring.  With beautiful tourist destinations such as Negril, Montego Bay, and Ocho Rios.  Travelers wanting to experience have three beautiful and uniquely different tourist attractions to visit while enjoying some well-deserved fun in the sun.  Before you tee off or stick your feet into the sand, you must be aware of the new travel regulations travelers from abroad have to comply with before they can enter Jamaica. 
New Regulations to Enter Jamaica 
Like many other countries that have been up for travelers from abroad, Jamaica has implemented strict travel regulations for international visitors to follow before entering Jamaica.  As reported by Travel & Leisure magazine, starting March 10th, anyone arriving in Jamaica will be required to present a negative COVID-19 test, taken within three days of their arrival. Previously, tests were accepted from up to 10 days before. The order applies to all travelers aged 12 or older. Travelers can use Jamaica's Online Test Calculator to determine when they should take their tests before their trip. Jamaica will only accept PCR, NAA, RNA, or antigen tests for entry. 
In addition to submitting your negative PCR test, travelers must go to travelauth.visitjamiaca.com 2-5 days before their trip and provide the necessary information to complete the travel form.  After completing the travel form, travelers will undergo a health risk assessment and then receive their travel authorization form, which they must show at the airport to enter Jamaica. 
What to do in Jamaica this Spring Break 
Now that we have discussed all the technical and essential information travelers need to enter the country.  We can focus on what fun things you can do while visiting Jamaica.  Publicized by US News, here are some fun activities to try while visiting: 
Ocho Rios 
Dunn Rivers Fall and Park 
If you're staying in Ocho Rios or just visiting for the day from a cruise ship, travelers insist you allot a couple of hours to climb the Dunn's River Falls. You can take a guided climb of the waterfall, hike a trail alongside it or just recline and relax on the beach at the bottom.  Vacationers say that climbing along the rocks to the top of the falls isn't rigorous, but it can be slippery. Recent visitors said you could keep your footing by wearing water shoes. 
Negril 
Seven Mile Beach 
Check your calendar before taking your tots to the cumin-colored sands of this western beach in Negril. As its name suggests, Seven Mile has plenty of space for you to find a spot, but you'll share the area with a few adults-only resorts, as well as those who like to sunbathe in the nude. When the sun goes down, the sandy spread becomes a popular party spot.  Recent travelers said Seven Mile features the clearest water they've ever seen, with others calling it perfect. Still similar to many Jamaican beaches, Seven Mile sometimes has vendors who can often be persistent in hopes of selling everything from crafts to beer to fresh lobster. 
Montego Bay 
White Witch Golf Course 
The 18 holes of the White Witch Golf Course sprawls across 200 acres of the Rose Hall Estate. Designed by revered course architects Robert von Hagge and Rick Baril, White Witch is praised for its stunning landscape and helpful staff. In fact, 16 of its holes feature ocean views. If you're a beginner or moderate golfer, White Witch will likely be challenging for you – its hilly terrain has been described as a "roller coaster" by some travelers. 
Protect Your Investment in Your Trip 
Before you step foot on that beautiful tropical Seven Mile Beach in Negril or before you tee off at White Witch, make sure you contact us and obtain a customized travel insurance plan that fits your individual needs or your family's needs.  Available on Trawick Internationals Safe Travels First Class and Safe Travels Voyager Trip Protection Plans, the Cancel For Any Reason (CFAR) option provides partial reimbursement of up to 75% of the insured prepaid non-refundable trip costs when you cancel your trip for a reason not listed on the policy.  Please note that this optional upgrade is time-sensitive and must be purchased within the time frame listed on that plan - either 10 or 21 days.  To qualify for the CFAR benefit, you must insure your entire trip cost. To use the CFAR option when canceling your trip, you must cancel your trip in its entirety, at least two days before your scheduled departure date. 
---
Founded in 1998, Trawick International is a full-service travel insurance provider specializing in protecting travelers of all types worldwide. We offer various travel insurance plans designed specifically by types of coverage, including comprehensive travel protection insurance, international travel medical insurance, visitor's insurance, and international student insurance. Our company's mission is to deliver superior travel and medical insurance products that offer the best 24/7 emergency assistance services available. Contact us at 888-301-9289 or info@trawickinternational.com.