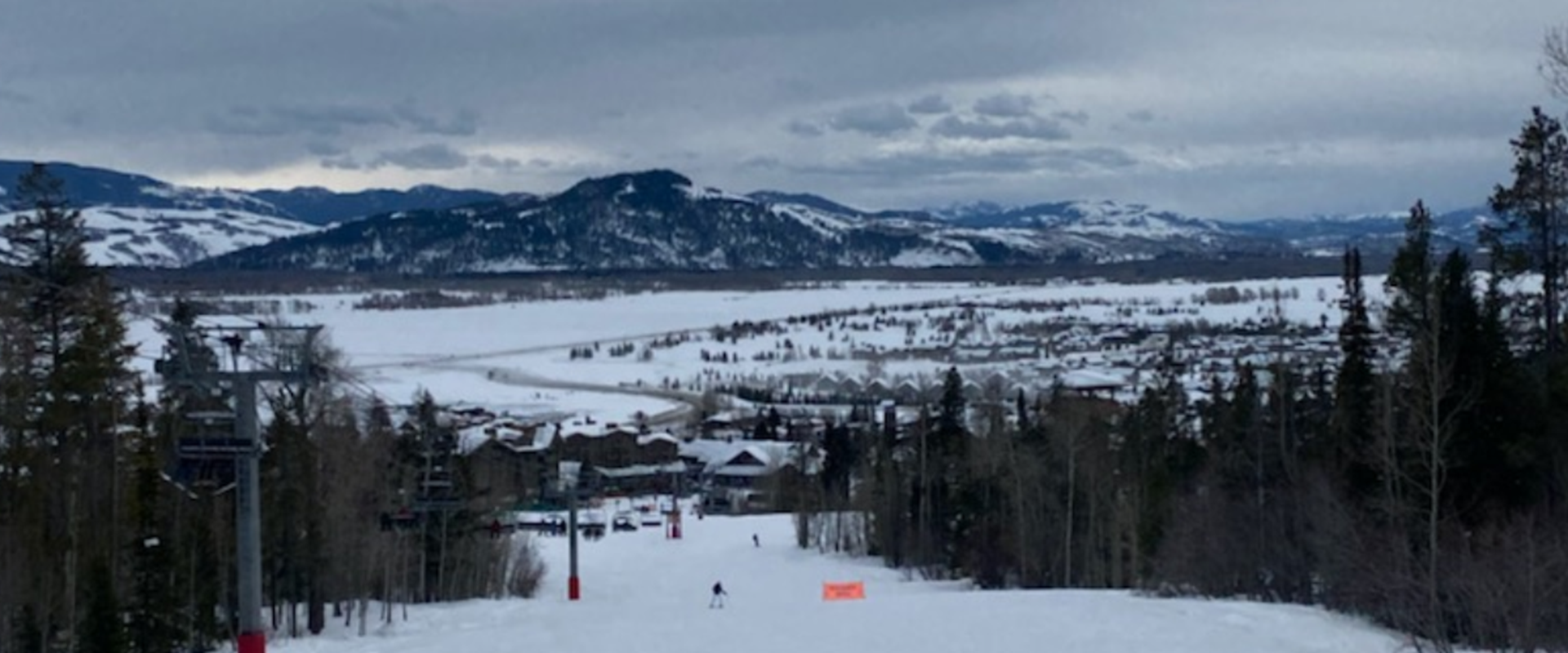 Have You Tried to Ski Jackson Hole
When people think of popular ski destinations out west in the United States, people think of Aspen, Park City, and Lake Tahoe.  Many have not heard or experienced Jackson Hole, Wyoming.  Jackson Hole is part of the Teton Mountain range and is located just south of Yellowstone national park.  Jackson Hole is becoming a trendy ski destination and even has started to rival well-known ski destinations out west such as Vail, Aspen, Park City, and Lake Tahoe.
Jackson Hole averages over 500 inches of snow a year, making it a desirable winter activity place.  Rumor on the street is that Jackson Hole is one of the most challenging ski destinations in the United States, with half the mountains terrain rated expert.  This is true, but there are many ski runs available for beginners and intermediate skiers too.  This ski destination has a little something for everyone.
Now that you found out some information about the ski conditions at Jackson Hole, why not find where to stay.  As noted by visitjacksonhole.com, Jackson Hole offers various lodging from hotels right on the mountain to accommodations downtown.  Here some more information about the resorts:
The Wort Hotel offers 55 luxurious guest rooms with five sophisticated Western-themed suites, including the famous Silver Dollar Suite. Each of our Jackson Hole lodging accommodations is uniquely decorated and beautifully afforded with custom-made furniture and original western art.
Located just minutes from the hustle and bustle of Jackson's historic Town Square, The Lodge's inviting guest rooms, world-class amenities and personalized service ensure that you are well-rested and well prepared for an unforgettable Jackson Hole experience.
Choose from spacious guest rooms, private cabins or exquisite spa suites – all uniquely designed and appointed with décor that honors a Western theme of early settlers paired with contemporary comforts that will exceed your expectations.
Like many ski destinations, in 2020, Jackson Hole was shut down due to the COVID-19 pandemic.  Many ski resorts in and around Jackson Hole have implemented new protocols to keep visitors safe this ski season.  As reported on Jackson Hole.com,  guests are required to wear face coverings in all indoor and outdoor public areas, including village common areas, upper mountain common areas, inside all buildings and facilities, in line mazes, when loading, riding, and unloading lifts, gondolas, and the aerial tram. The only exceptions are when skiing and when seated for dining.
Before you hit the slopes and go skiing or snowboarding, make sure you reach out to Trawick International and inquire about our SafeTreker Adventure travel insurance.  SafeTreker is an adventure travel insurance product designed to cover over 500 sports and activities.  Pretty much every activity you would like to try in Jackson Hole can be covered and if the activity or sport does not appear on the list, call us today and we will see if we can arrange it to be covered.
---
Founded in 1998, Trawick International is a full-service travel insurance provider specializing in protecting travelers of all types worldwide. We offer various travel insurance plans designed specifically by types of coverage, including comprehensive travel protection insurance, international travel medical insurance, visitor's insurance, and international student insurance. Our company's mission is to deliver superior travel and medical insurance products that offer the best 24/7 emergency assistance services available. Contact us at 888-301-9289 or info@trawickinternational.com.