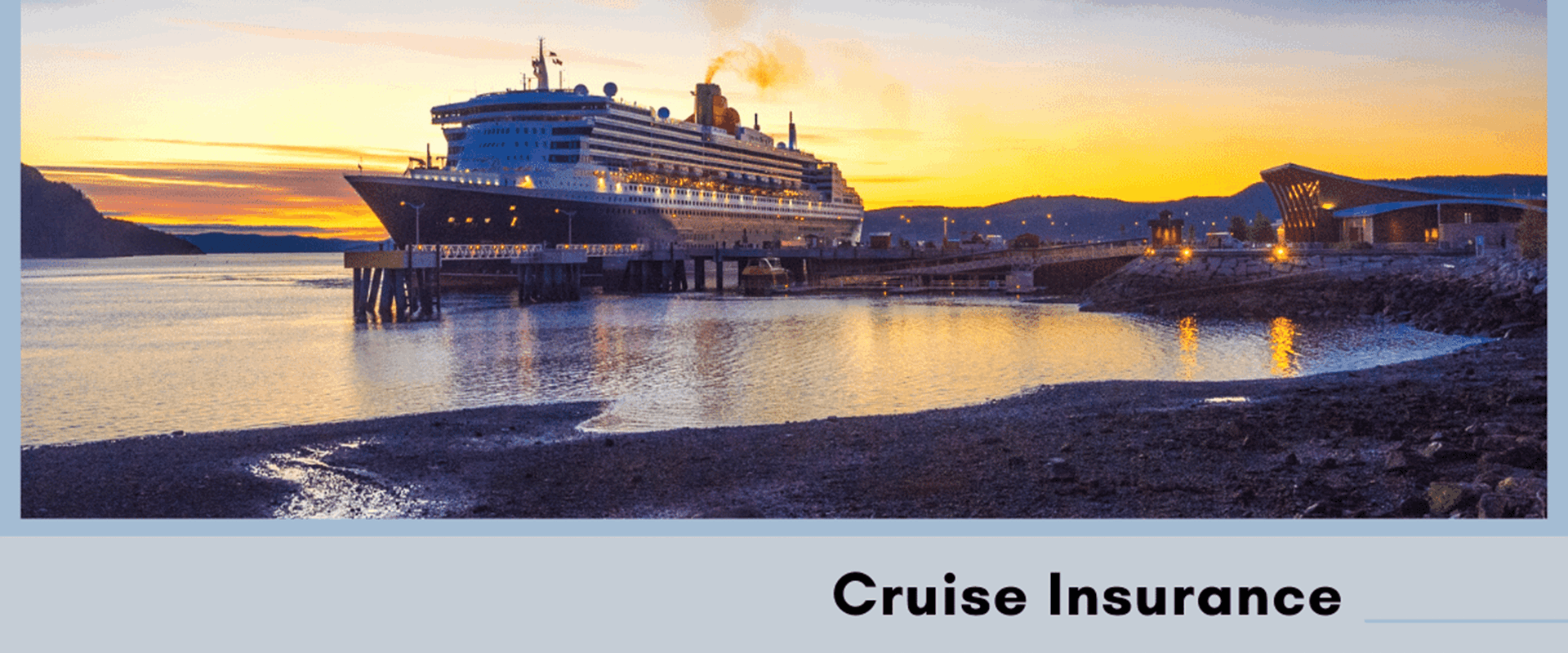 Why You Should Buy Cruise Insurance from a Travel Insurance Provider
The cruise industry has evolved vastly over the last decade and now caters to a wide variety of passengers and demographics. Gone are the days of cruise ships full of retirees making their way into warm tropical islands. Today you can book a cruise that can take you from the North pole to the south with a wide range of people from all age groups.  Activities onboard ships can be almost overwhelming and include bars, swimming pools, dining and so much more.  Passengers have had to face cancellations or rescheduling because of mechanical issues with ships, bad weather, or, as we see in the news today, disease and epidemics. Most travelers understand the risks and make the prudent decision of purchasing cruise insurance to protect their investment. Cruise operators have seized on the behavior of the passengers have started to offer trip coverage.  Cruise operators have made the process of buying insurance convenient and easy when you buy a ticket. This is the path of least resistance for most people but is it the best choice?
What Travel Insurance Providers Offer
When buying travel insurance from a cruise company, you have one choice of plan to purchase. This means that the passenger has no choice but what the cruise operator is offering if they buy through their website. However, with an independent travel insurance provider, you have an incredible number of choices and plans to select from. You can check providers' reputations, the benefits they provide and obtain a customized travel insurance plan that suits your needs.
Trip Cancellation
Trip cancellation travel insurance offers reimbursements if you cancel your trip for a set of predefined reasons.  For example, if someone gets sick or death occurs, your trip cancellation insurance will provide reimbursement.Insurance offered by the Cruise operator will, in most cases, have fewer reasons when compared to travel insurance provided by a travel insurance provider. This means that travel insurance purchased from a travel insurance provider will offer you more protection when compared to cruise insurance policies.
Coverage 
Trip insurance bought through a cruise line will, in many cases, only cover the tickets and travel arrangements purchased through the cruise operator. If you have airline tickets you bought to arrive at the cruise departure point, that will not be covered. Travel insurance from a travel insurance provider allows you to cover all travel associated with your trip in one policy. Once again, this gives you better coverage against exposure to risks.
Higher Compensation & Lower Costs
Cruise lines are experts at running their businesses. Travel insurance is not their main focus and is most often being offered through a third party. It may be convenient to purchase them with just one click, but the associated expense may be higher. Travel insurance providers can offer better deals and rates when compared to cruise insurance. They can also provide higher compensation and benefits. This means if you would like more coverage for your luggage, you can get it instead of cruise lines that will have lower limits.
Government Regulations
Travel insurance plans are under the State Department of Insurance and must abide by the rules and regulations in place for that state. This gives an added layer of security for people purchasing from a travel insurance provider. The rights of the consumer and the insurance company are protected through these regulations making transactions and reimbursements easier and fair.
It boils down to that it may be slightly more convenient to purchase insurance from a Cruise operator, but if you spend a little more time buying a plan from a travel insurance provider, you can get a lot more. This includes better pricing, better coverage, more options, and the knowledge that you are buying insurance from experts in travel coverage.
Looking for the right type of cruise insurance?