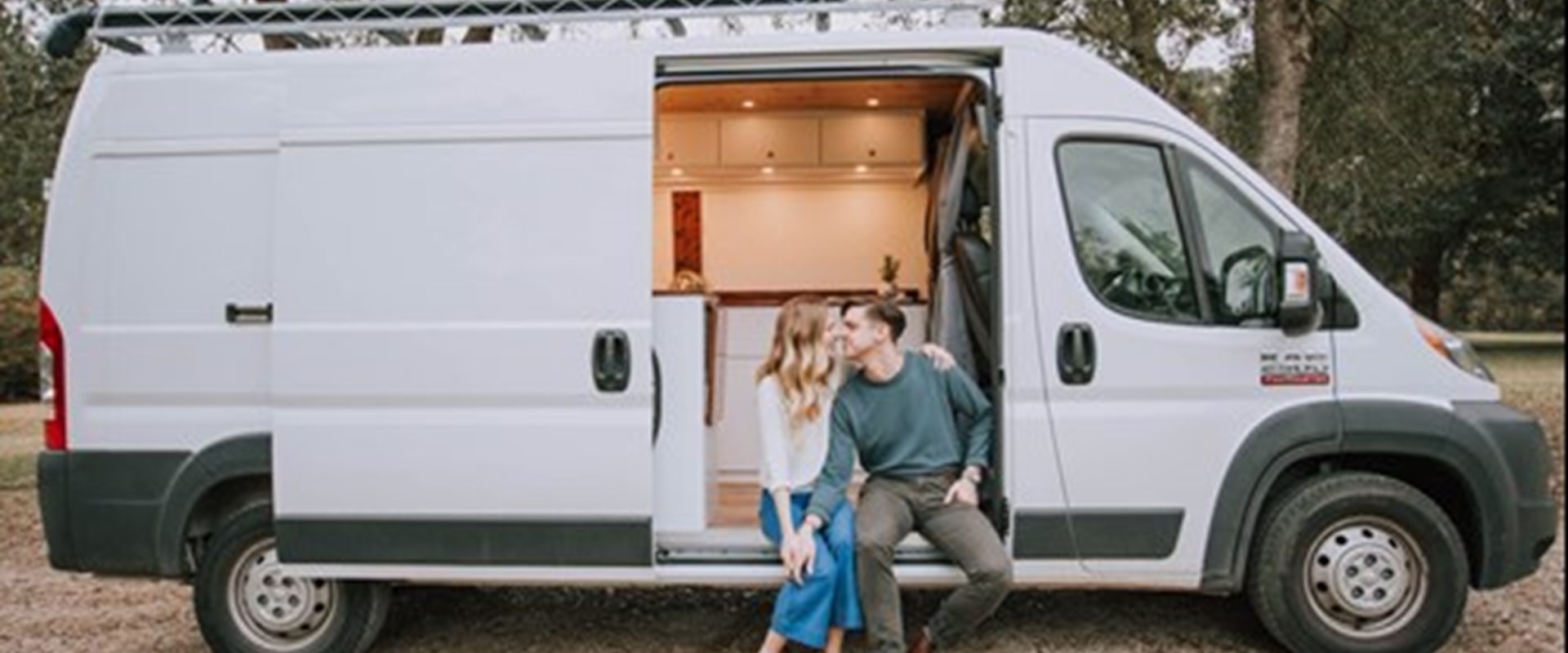 Meet Kaelan and Daniel Young, newlyweds who have turned their love for nature into the most unique travel adventure. Kaelan, a first-grade elementary school teacher, and Daniel, a Marketing Director for a non-profit organization, have bought their first home together… and it came on wheels!
The couple have spent many weekends together camping (in tents) in various state parks all over the southeast. Their ultimate dream was to own their very own camping vehicle to take their outdoor trips to the next level and this dream came true in December of 2018. 
The Youngs purchased "Willy" from a seller in Baton Rouge, LA and instantly fell in love with the charming little van the moment they stepped inside. Just big enough for the 2 of them, there is a working toilet, sink, and a 7-gallon solar heated shower! 
Being environmentally friendly is VERY important to the Youngs, and their van allows them to experience nature while also not damaging her as much as traditional campers might. They love to live their life by the motto: Fill your life with adventures, not things and have stories to tell, not stuff to show.
The pair spent their new year's holiday taking the Willy to North Georgia to check out a few state parks. Here's what Kaelan had to say about their experience:
"Our North Georgia adventure was filled with incredible summit views, long rocky hikes, and towering waterfalls.
We started our trip in Talulah Gorge State Park where the 1,000 foot-deep gorge was formed by the Talulah River. We walked over an 80-foot high suspension bridge and down 1,200 steps to the base of the gorge where we saw Hurricane Falls.
Then we drove to Fort Mountain State Park, which looked like we were standing in the clouds. We hiked all of the trails in the park, with Gahuti trail being the longest at 8.2 miles. In the beginning, the hike was eerie with thick fog, but it cleared and we were able to eat lunch by a crystal clear stream and admire the beauty of the forest.
Our last stop was in Cloudland Canyon State Park, which had the most stunning views and waterfalls. We hiked the East and West Rim trails deep into the gorge floor where we viewed Cherokee Falls and Hemlock Falls (and walked a ton of stairs to get there), making the 6.2 mile hike well worth it.
Props to Georgia State Parks for keeping their land pristine (besides the occasionally plastic bottle we found because people suck). The trails were all marked and well-maintained. They also had many signs informing people to always stay on the trails to protect the fragile land.
Support and appreciate our State and National Parks! There is so much beauty all around us!"
Traveling doesn't always mean stress, airports and tons of unnecessary expenses. Sometimes the most memorable trips are the ones spent enjoying each other, our beautiful planet and quiet time.