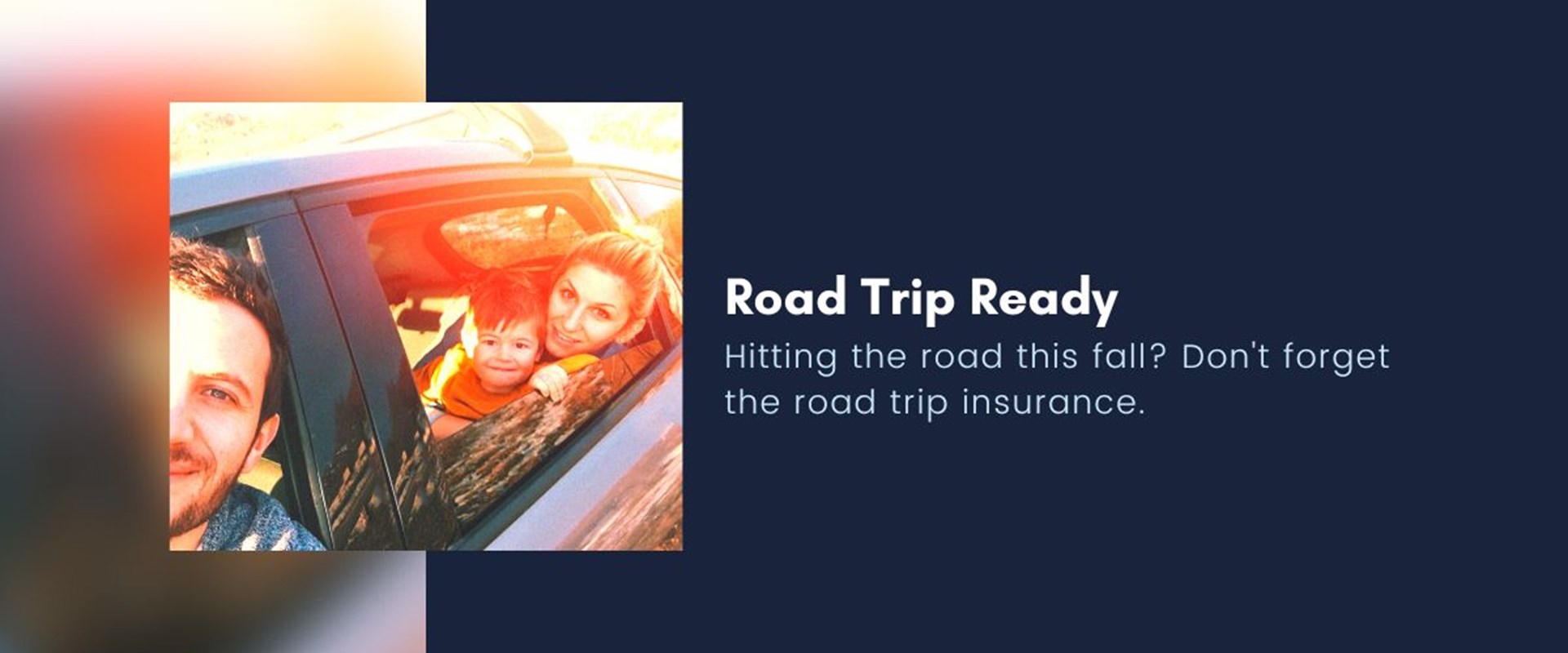 In our recent blog on fall travel planning, we talked about all the reasons you should book your fall air travel now, while airfares are dropping from peak summer highs. But if Autumn scenery is your jam or you are looking to avoid busy airports and want to spend some quality time with friends or loved ones, a road trip may be just the ticket!  
The season for an iconic summer road trip may be behind you, but Autumn, with its crisp air, fiery-hued foliage, and stunning sunsets, was made to be experienced out on the open road where you can see, smell, taste, and feel all that the season has to offer. There is something special that happens when you hop in a car or RV and set out for a road trip in the fall. The drive itself becomes the adventure, with spur-of-the-moment stops for collecting leaves, enjoying fresh apple cider and warm donuts, apple picking, and pumpkin everything. Or, maybe you are more of the grab your friends and tailgate your way to see your football team live type, and nothing beats the moment you step inside the stadium for your first game of the season.  
Whatever the reason – from apple picking to leaf peeping to tailgating – there is no denying the allure of a fall road trip. And with gas prices easing a bit from the record highs of the summer, a road trip may be a little easier on your wallet right now than it was a month ago.  
Road Trip Travel Insurance
Road trip insurance? Yep, it's a thing! Everyone who drives knows about the importance of auto insurance to help cover costs associated with traffic accidents, car theft, or damage to your car. But did you know that you can get travel insurance for the road, too? Travel insurance is typically discussed in terms of flying or taking a cruise, but a trip cancellation plan can also be used to help protect you and your investment when a road trip is your vacation. 
Why Buy Travel Insurance for a Road Trip?
Think about it the same way you would on any other trip. What if something happens that causes you to have to cancel the whole road trip or a portion of it, and you already bought non-refundable tickets to an event along the way, like that first football game of the season, or have a non-refundable vacation package at the end of the trip, like a Disney World vacation package? Trip cancellation insurance could reimburse you if you insured them and the reason for the cancellation is covered, such as a car accident, natural disaster, or inclement weather.  
Similarly, if your road trip leads to a perfect cabin that you rented because of the kaleidoscopic view it offers in the fall, and COVID causes you to have to cancel or cut your trip short, trip cancellation insurance can reimburse any non-refundable deposits or fees associated with the rental. Many vacation rental companies no longer allow for COVID cancellations as they did previously, so without trip cancellation insurance, you could be out both the view and your money.   
Or, what if you get sick or injured along the way, and your primary healthcare plan doesn't cover out-of-network providers? Trip cancellation plans include emergency medical benefits that can be used to help you with any unforeseen medical costs incurred during your trip.  
Another lesser-known benefit that is built into many of our trip cancellation plans and available as an option on others is Rental Car Damage. So, if you decide to rent your dream car for a road trip and something happens to the car, you can get reimbursed for the cost of the repairs.  
Learn more about Road Trip Travel Insurance
---
Ready to hit the road this fall? Get a Road Trip Travel Insurance quote today!