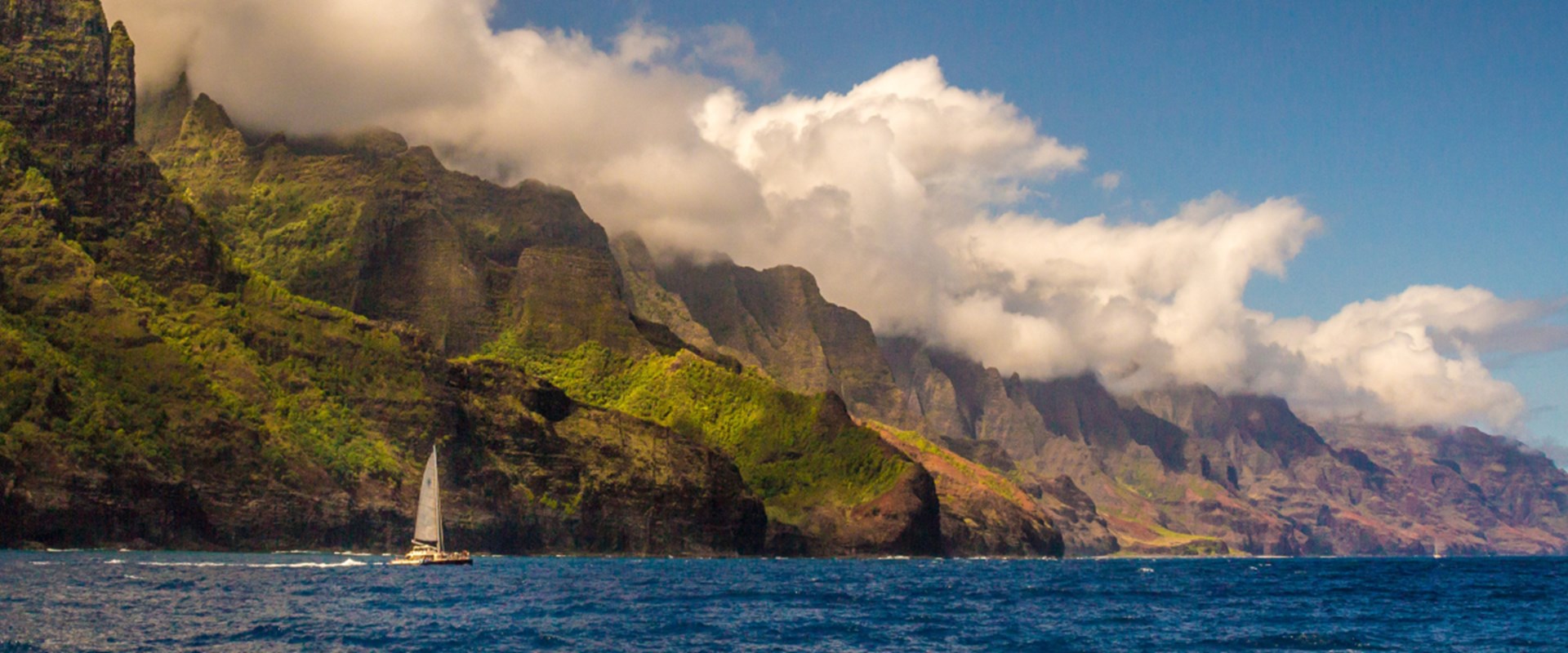 Don't Be Stuck Quarantining in Hawaii for Ten Days Because Of COVID-19
Hawaii is one of the most popular travel destinations for U.S. residents and international travelers. Hawaii offers terrific nightlife, beautiful beaches, jungles, and active volcanoes. It's a top-rated honeymoon destination, but many don't realize that Hawaii is made up of over 132 islands. Only seven islands are inhabited: Hawaii (also known as the Big Island), Maui, Molokai, Lanai, Oahu, Kauai, and Niihau.
To visit the Hawaiian Islands, travelers must be in full compliance with the state's travel regulations. You must self-quarantine for ten days when arriving on one of the beautiful islands that make up Hawaii if you don't present a negative COVID-19 test within 72-hours of traveling to Hawaii. To read the full travel requirements, please visit the COVID-19 State of Hawaii Portal.
As noted by the COVID-19 State of Hawaii portal, the negative COVID-19 test result must be uploaded onto Safe Travels Hawaii before departure or printed out before departure and a hard copy in hand when arriving in Hawaii. Additionally, The CDC Order that went into effect on January 26, 2021, does not impact the Safe Travels program. For international travelers arriving in the state of Hawaii from Japan and Canada (and Korea starting on Feb. 5), only tests from Trusted Testing Partners will be accepted for purposes of bypassing the State's 10-day traveler quarantine. Travelers originating from any other international destination and coming directly to Hawai'i cannot test for purposes of circumventing the State's 10-day traveler quarantine.
The state of Hawaii does not have a travel insurance requirement to enter the state however, we highly recommend that international travelers consider purchasing a travel medical plan while visiting Hawaii or any other state within the United States. The United States does not offer universal healthcare, which means international travelers will have to pay out of pocket if they get sick when traveling and may need to see a doctor or visit the hospital. With a travel medical plan, costs associated with an illness or hospital stay can be eligible for coverage under the travel medical policy they choose to buy.
Now that all the technical stuff has been mentioned, it's time to focus on all the fun things you can do while visiting the Hawaiin Islands. As reported by the Only In Your State website, here are some fantastic sites and adventures to experience:
HAWAII ISLAND (BIG Island): Visit Hawaii's Volcanoes National Park
You absolutely must explore the Hawaii Volcanoes, National Park. A trip to Hawaii Volcanoes isn't complete without a visit to the Kilauea Caldera, a trip down the Thurston Lava Tube, a walk through the lava fields, a drive down the Chain of Craters Road, and, of course, as much hiking as you can handle.
MAUI: Visit Ka'anapali Beach
Once the vacation retreat of choice for Hawaiian royalty, today Kaanapali is one of the island's most popular expanses of white sands, surrounded by luxury hotels and resorts.
OAHU: Visit Pearl Harbor
December 7, 1941, the Japanese attack on Pearl Harbor triggered the United States' entry into World War II. You may not have known that Hawaii was put under martial law until the end of the war. Today, Pearl Harbor houses various historical sites and is home to more than 160 commands. If you only see one thing while visiting Pearl Harbor, it has to be the famous USS Arizona Memorial.
KAUAI: Trek the Na Pali Coast
This piece of rugged Kauai coastline is said to be one of the most unspoiled natural beauties in all of Hawaii: thousand-foot cliffs are eroded to create vaulted valleys and hidden beaches. The erosion is the culprit behind one of the coastline's other prominent features. You see, the only way to gain access is by a long, arduous hike, by boat, or via a helicopter tour. And that's not for lack of trying – roads were once attempted, but as one of the most rapidly changing shorelines in the world, it was a futile attempt.
The Hawaiian Islands have so much to offer travelers.
Even though travel insurance is not a requirement to visit Hawaii, we highly recommend that you contact Trawick International to obtain a customized travel insurance policy that fits your needs while visiting Hawaii!
---
Founded in 1998, Trawick International is a full-service travel insurance provider specializing in protecting travelers of all types worldwide. We offer various travel insurance plans designed specifically by types of coverage, including comprehensive travel protection insurance, international travel medical insurance, visitor's insurance, and international student insurance. Our company's mission is to deliver superior travel and medical insurance products that offer the best 24/7 emergency assistance services available. To become a Trawick International partner, call 888-301-9289 or email info@trawickinternational.com.